Prairie Wildlife Testimonials
Here's what a few of our customers have had to say about us.
Have a testimonial of your own to share?
Send a Testimonial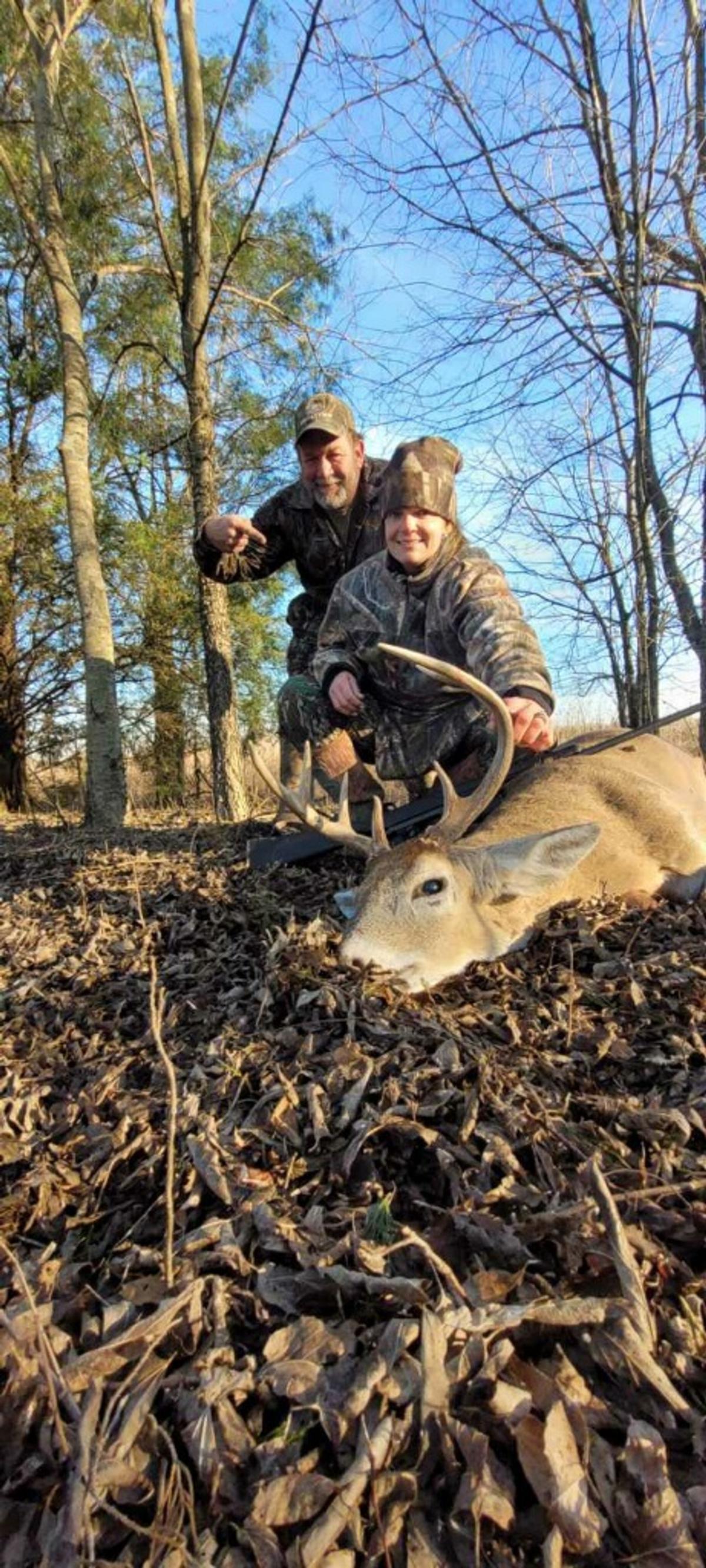 Clent & shana mccullough
Winter - Prairie wildlife
My name is Clent Mccullough my wife shana mccullough and I booked a white tail hunt with PW In January 2023 . We enjoyed our stay at the lodge the food was awesome our hostess Alexis was very on point and super nice. The entire staff was professional and kind. The place was amazing. The thing that stood out the most was our hunting guide Cory! The weather was unseasonably warm reaching in the low 70's. The circumstances were not in our favor. He new he had his work cut out for him and so did I. Due to the warm weather and the breeding season coming to an end there was very little movement. We did see some does.. After our hunts we would have detailed discussions together and I knew then that he had no quit in him his determination and willingness to create success was inevitable. I have been hunting whitetail in north Georgia for over 40 years and I knew that the circumstances had created what I call a "Lull" which is a slow down of activity especially in daylight hours. On Our last morning hunt when Cory picked us up. He said to us now remember they live in the grass. His new plan was to catch them on there way to bed!. He put my wife Shana in a stand where he new an old Buck lived. Cory said to her be as quite as you can on your way in and hopefully you will get there before he does. Well Cory was right a little after day break My phone rang. It was shana she'd bagged that old buck . Cory's plan worked. Thank you Cory for your determination, professionalism and the story's we shared. Thank you PW. Many memories made and more to come next season!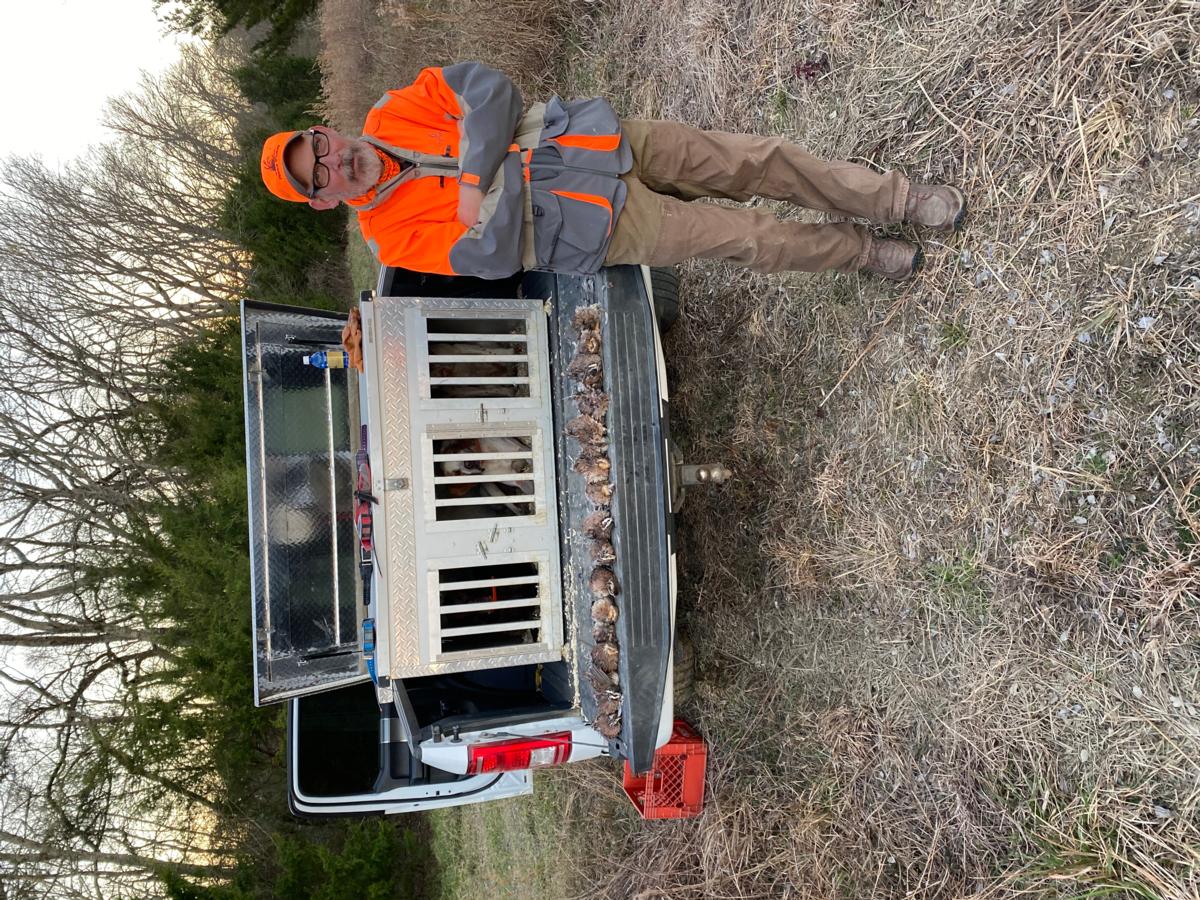 Troy Basso
Fall 2021 - Chapel hill, TN
I have hunted here multiple times during the 2021/2022 season. It's amazing that every single time every single thing is always perfect. The food, lodging, and hospitality are the best I have ever seen. I always hunt with guide Todd Robertson and In 27 years I have never hunted with a more pleasurable and knowledgeable guide. His demeanor and pace are always spot on.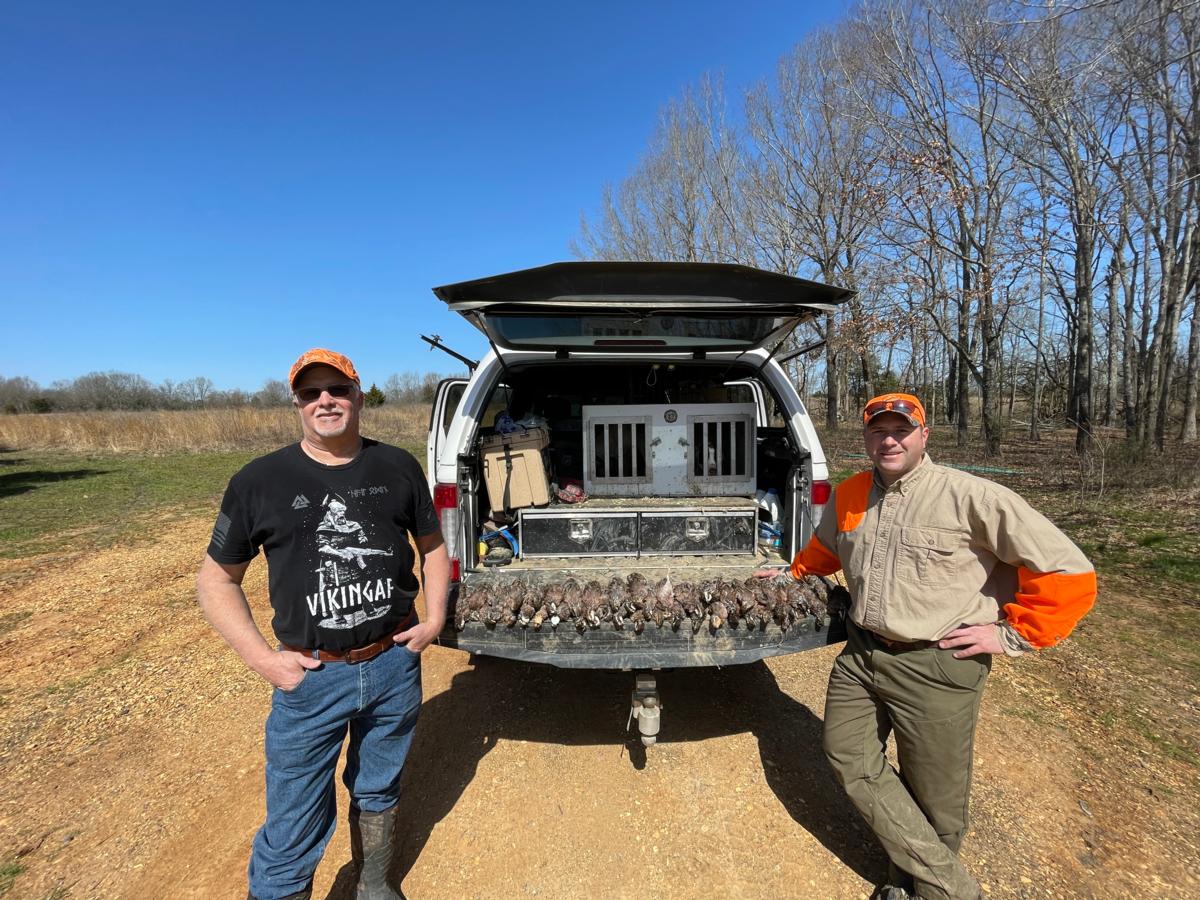 Eric Vessels
Spring 2021 - West Point, MS
The Best of the Best for the following reasons: Staff in the lodge is great and accommodating The guides are very safety oriented and friendly The dogs are well trained and follow commands without yelling at them The birds fly well and offered plenty of good safe shots The birds were everywhere and we had more than enough opportunities to get shots
bsanders40
Incredible Hunting and Hospitality
The entire experience was next to none. The lodging and food were amazing. A true old southern feel. The staff made you feel at home. The hunting was very good. Lots of birds that did not act like most pen raised quail. The dogs had lots of personality and were superbly trained. Excellent choice for anyone wanting a true southern quail hunting experience.
jcam8521
Team Building Lodge
Prairie Wildlife is a great destination for a team building getaway for family getaway. This is a shooters paradise. Sporting Clays, Quail Hunt and so much more. Top Notch!! Highly recommend.
Debbie Bruister
Best bird hunt ever!
We had not hunted quail, partridge, or pheasant. Birds are plentiful here & easy to get to. The instructor taught my wife how to shoot + provided the proper size shotgun for her. We shot many quail, many partridge, and a few pheasant. Excellent overall experience!!
Anonymous
First Class All-Around!
Everything at Prairie Wildlife has been perfect. Beautiful Lodge, great food, and lots of birds. our guide Cameron was awesome and fun!
Gray
Amazing Place
Bennie and the guys at Prairie Wildlife are amazing, and truly first class! I've been fortunate to have the opportunity to visit several places and I can honestly say this is one of the best. Hospitality is second to none, and the guides are fantastic as well as fun to be around! Will definitely be back for more visits.
Hunter
Best Guides ,Dogs and Game, Not a dream it was real
You must experience the Prairie in your life time.
Timm Cook
WHAT A PLACE!!
STAFF, FOOD, LODGE, ALL EXCELLENT! What prairie has done with the habitat restoration bringing this property back to what it was years ago is amazing. great dog work, great birds, AWESOME GUIDES!
David Bendana
Best Place to Hunt in Mississippi
We came to Prairie Wildlife for the hunting school and to have a quail hunt. The hunting school with Xavier was top notch, and he is the best instructor we could ask for. As for the hunting on the last day it started raining and the hunt was still incredible. The bird dogs were well trained and we shot as many birds as we could ask for. Prairie Wildlife was named the 2020 Orvis lodge of the year and they deserve every bit of that.
Send us a Testimonial
To our past clients: We appreciate your comments and if you would, fill out the form with comments and a photo about your experience at Prairie Wildlife. Fields marked with * are required. Please enter the Name field how you want your name to read on our website (Examples: John Doe, J. Doe, John D., John Doe Corporation).