Driven Pheasant Shoots
When you are talking about driven birds, Driven pheasant shooting is probably the first thing that comes to mind. These hunts, often referred to as a classic pheasant shoot or European pheasant hunt, are a pheasant hunt on steroids. These shoots historically have taken place in England, Scotland, Wales, and now we offer them at our Orvis Endorsed Lodge in West Point, Mississippi.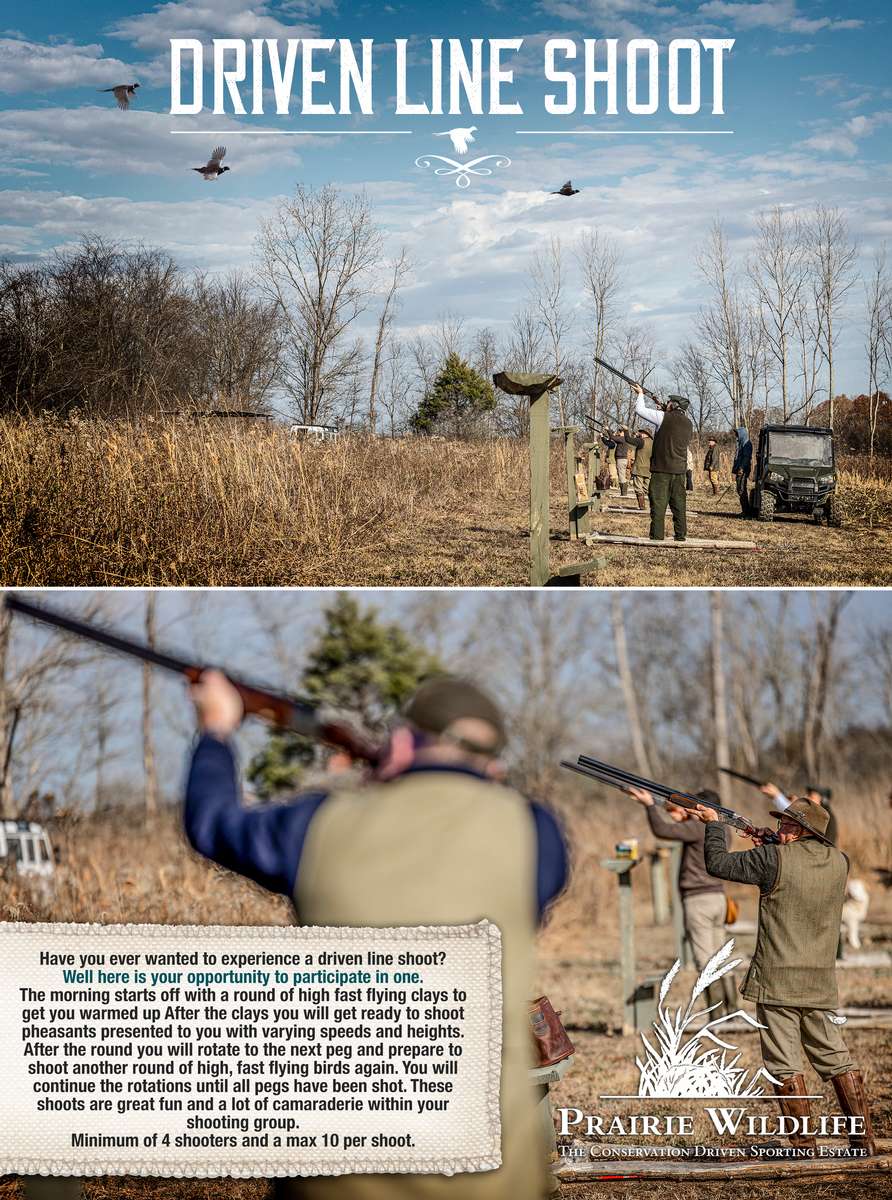 How are Driven Line Shoots Structured?
Hunters are positioned at different pegs within the shooting area and the pheasants, Hungarian partridge, and ducks are moved towards the shooters providing the maximum number of shooting opportunities for our hunters. The birds quickly reach a very high accelerated speed and fly at mixed and varying heights. that provide for a mixture of varying and challenging shooting opportunities.
The numbered pegs are laid out with either 1 or 2 shooters per peg and spread out in a straight line. When the horn sounds it signifies that the shooters need to get ready and load their guns that the drive is getting ready to start, the birds are moved and the shoot starts after all of the birds are flushed there will be a sounding of the horn that concludes the drive, signaling everyone to gather up and rotate to the next peg assignment. The rotation is designed this way, allowing everyone to shoot through the complete line of pegs and have an equal opportunity to take birds.
Shot Birds are retrieved by "picker-ups" who stand well behind the shooters with 3-4 retrieving dogs that will pick up the birds. After the shoot is finished the "picker-ups" will ensure all shot birds are accounted for and retrieved. For the final phase, all hunters now have an opportunity to do a walk-up hunt for the remainder of the afternoon.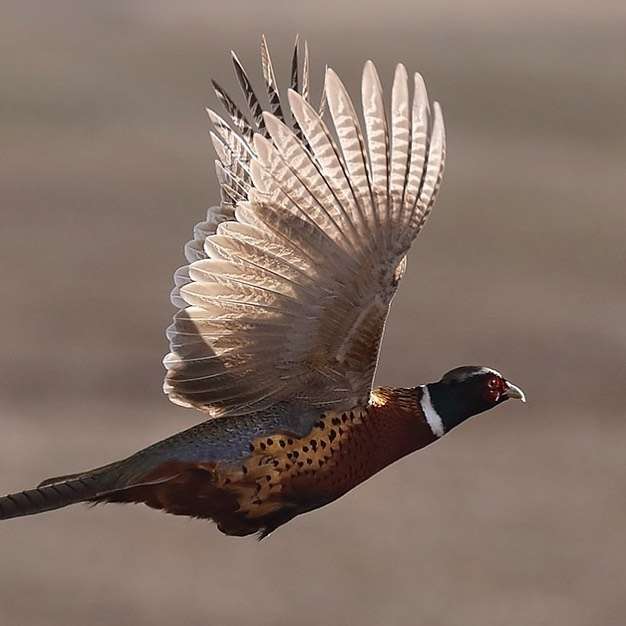 Fast High-Flying Shooting
This shoot will allow groups that do not have enough shooters in their party to take part in a shoot that is very similar to our "Signature Tower Shoot." Seen by many as the ultimate wing shooting sport, driven shooting has changed little since Victorian times, with shooters having an opportunity to experience a unique perspective that this venue provides. At the same time shooting some of the fastest and high-flying shooting anywhere in the country, which is what we have become known for here at Prairie Wildlife.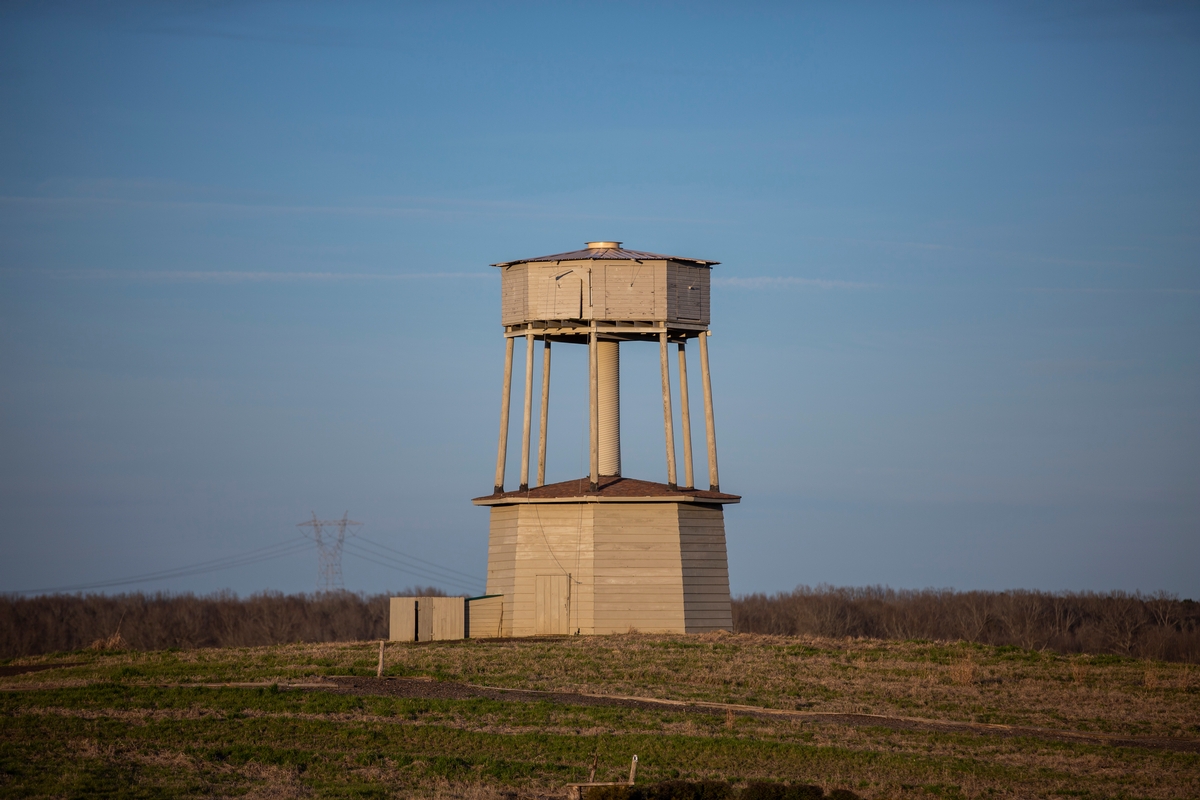 Classic Pheasant Tower Shoot
Our custom built tower is designed to simulate the highest driven birds you can shoot anywhere in the world. You will have the opportunity to shoot pheasant and Hungarian partridge from a varying array of pegs situated around the tower. Shooters are 85 yards from tower, with all shots varying in height and ranges. Shoots have a minimum of 300 birds and a maximum of whatever customers desired number of birds to shoot is. Minimum number of shooters is 10 and maximum number of shooters is 20. Groups of less than 10 can move to our driven pheasant line shoot.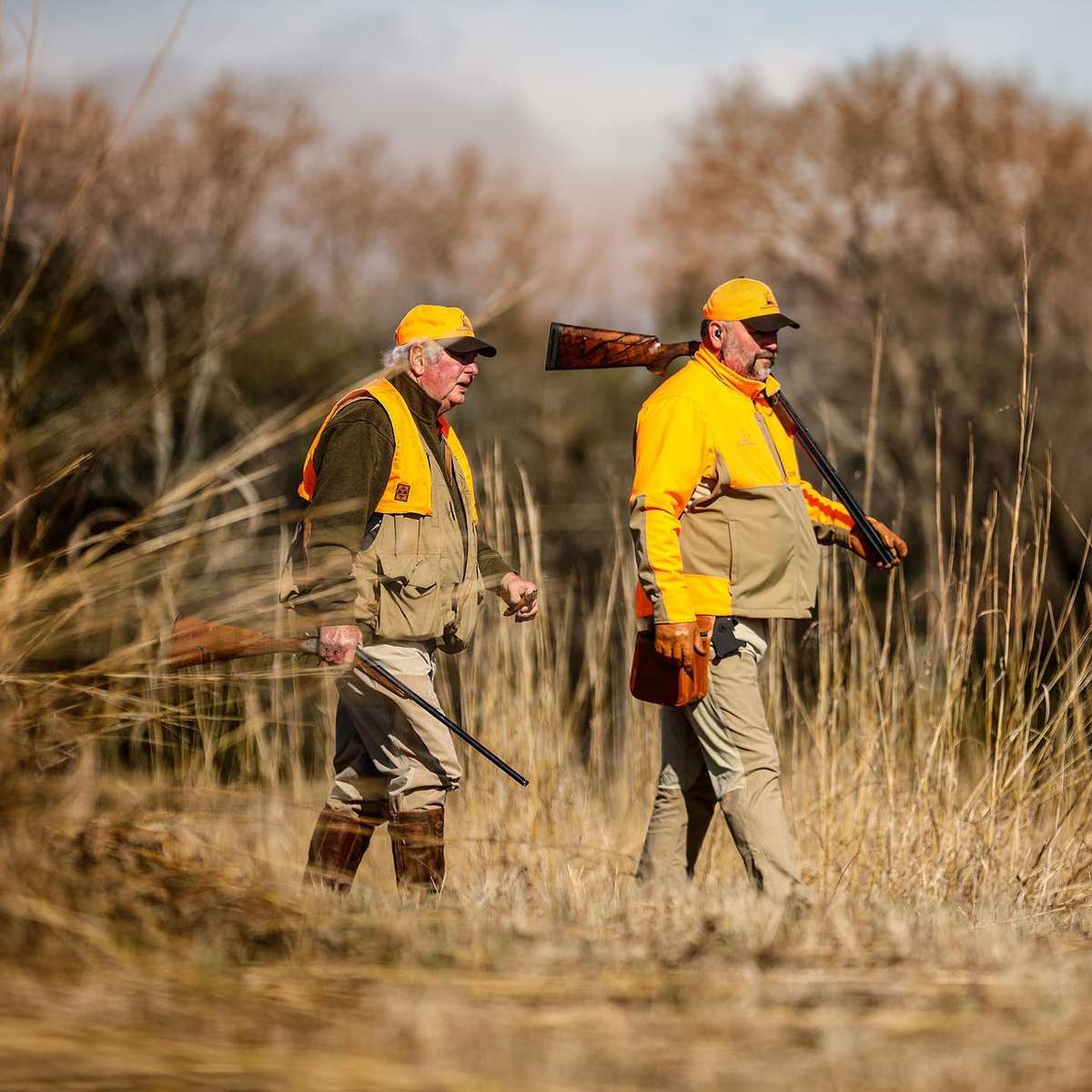 Walkup Guided Pheasant Hunts
After a European tower shoot, work through planted grain fields and other habitat, chasing pheasants behind pointing dogs. Hunters will walk in parties of 2, with guide and dogs.