The Lodge at Prairie Wildlife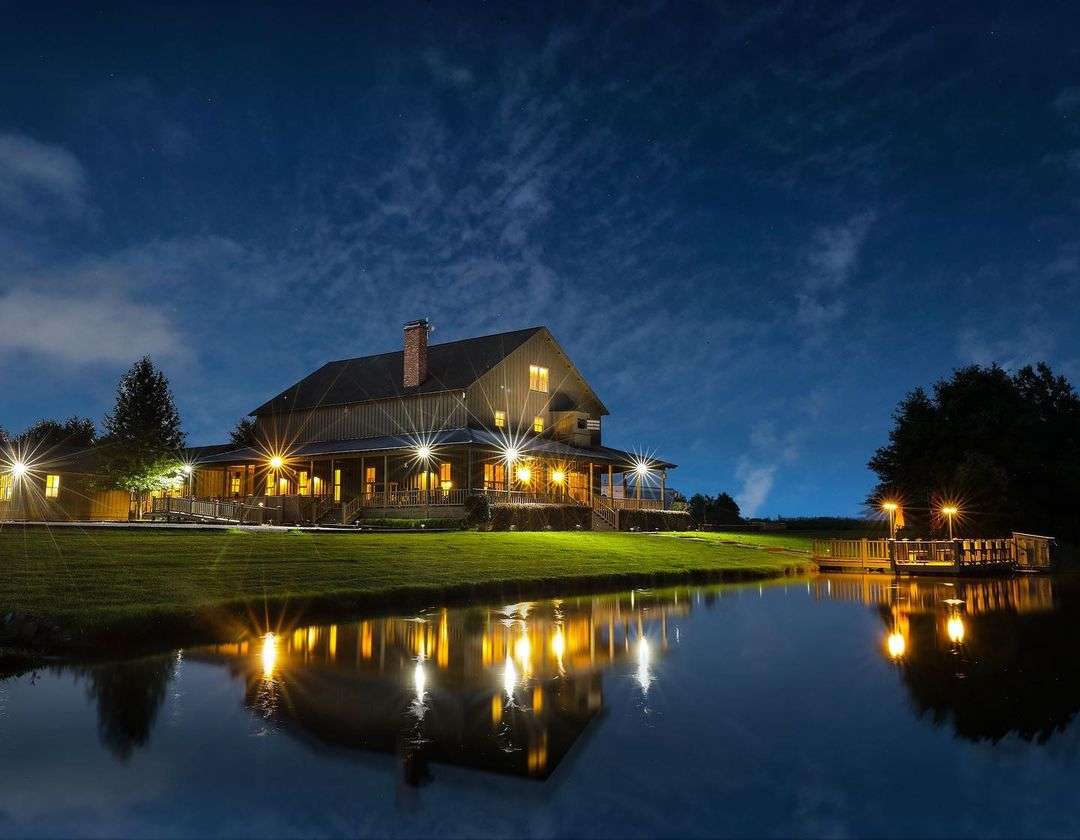 The Bryan Lodge
The cedar paneling and rustic, yet modern décor of the Bryan Lodge are in harmony with their outdoor surroundings. Accommodating a total of twelve people, the lodge has all the amenities to guarantee your comfort. This central meeting place for Prairie Wildlife features a large gathering room with a fireplace and dining area.
The board room is perfect for small meetings and is complete with WIFI and teleconferencing capabilities.
Shooters may store their gear in the cedar lockers of our Mud Room. It features a separate area for showering and a gun cleaning station.
Our Pro Shop selections include the finest in sporting gear, clothing, accessories and gifts by brands such as Orvis, Laksen, Yeti, Russell Moccasin, Le Chameau, Lucky Duck Kennels, Federal Ammunition, Banded Hunting Gear and other top names.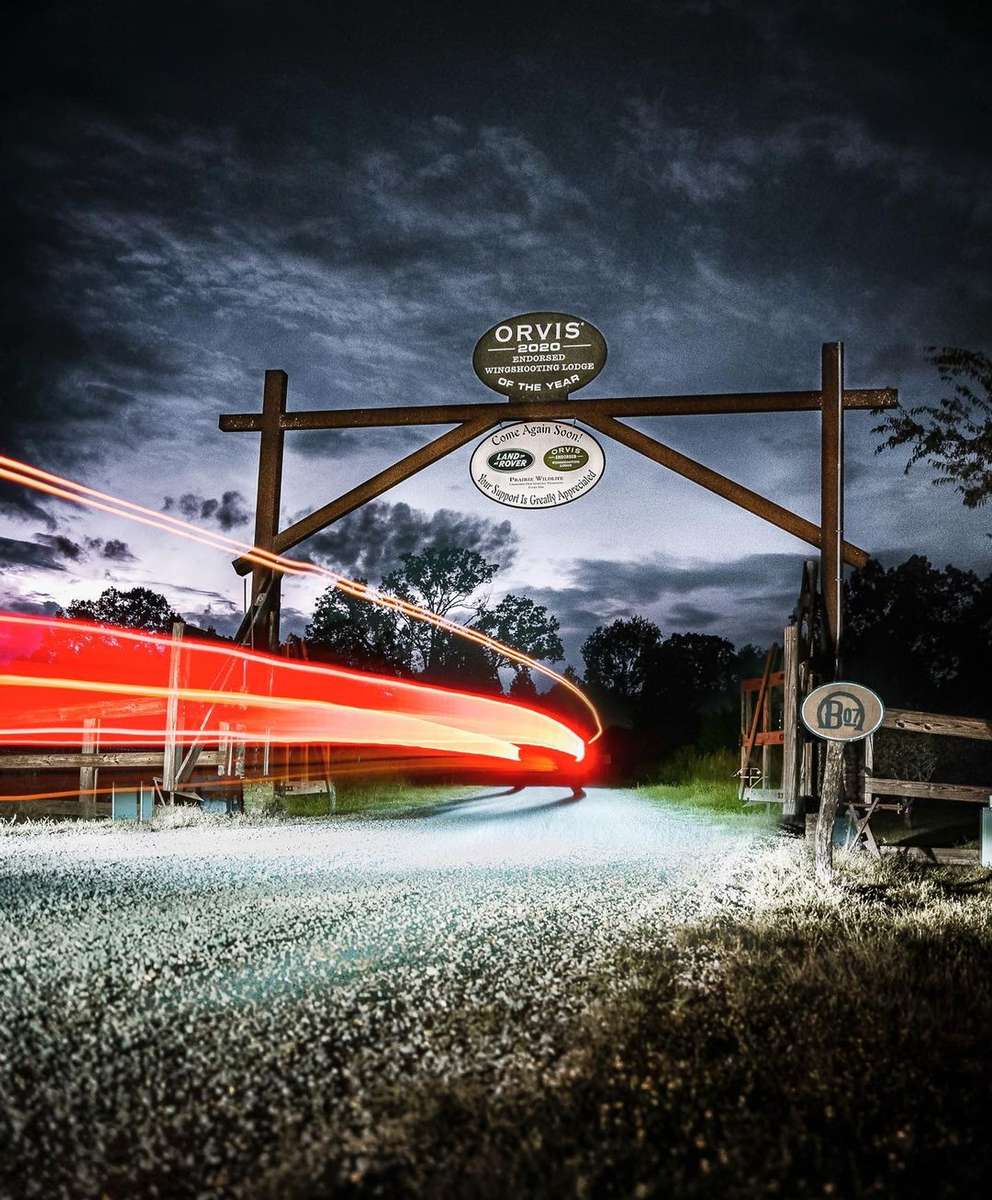 Orvis Endorsed Lodge
Prairie Wildlife has accepted the coveted Orvis Wingshooting Lodge endorsement, making it the only Orvis endorsed sporting estate in Mississippi.
Prairie Wildlife offers an unrivaled menu of sporting experiences, from simulated European driven pheasant shoots to Bluff City Land Rover Driving Schools and from the rare opportunity to pursue bobwhite quail to an authentic Helice ring. In addition, the Orvis Wingshooting School at Prairie Wildlife continues to welcome guests as the first destination in the U.S. to annually host this prestigious school outside the Orvis owned properties.
Each Orvis-endorsed lodge is personally vetted by Orvis staff, who travel and hunt extensively. The standards for the endorsement are rigid. Each facet of the Prairie Wildlife experience including the facilities, dining, hunting and staff was scrutinized in the evaluation process.
"Prairie Wildlife has proven itself to be a leader in the field of destination wingshooting. Their commitment to service is exemplary, and they truly shine in their efforts to conserve and promote native quail habitat." – Reid Bryant, Endorsed Operations Manager for Orvis.
Luxury Hunting Lodges
In addition to the main lodge, we offer 2 luxurious options for guests. Our assortment of lodging options ensure that we have the perfect venue for groups of all sizes.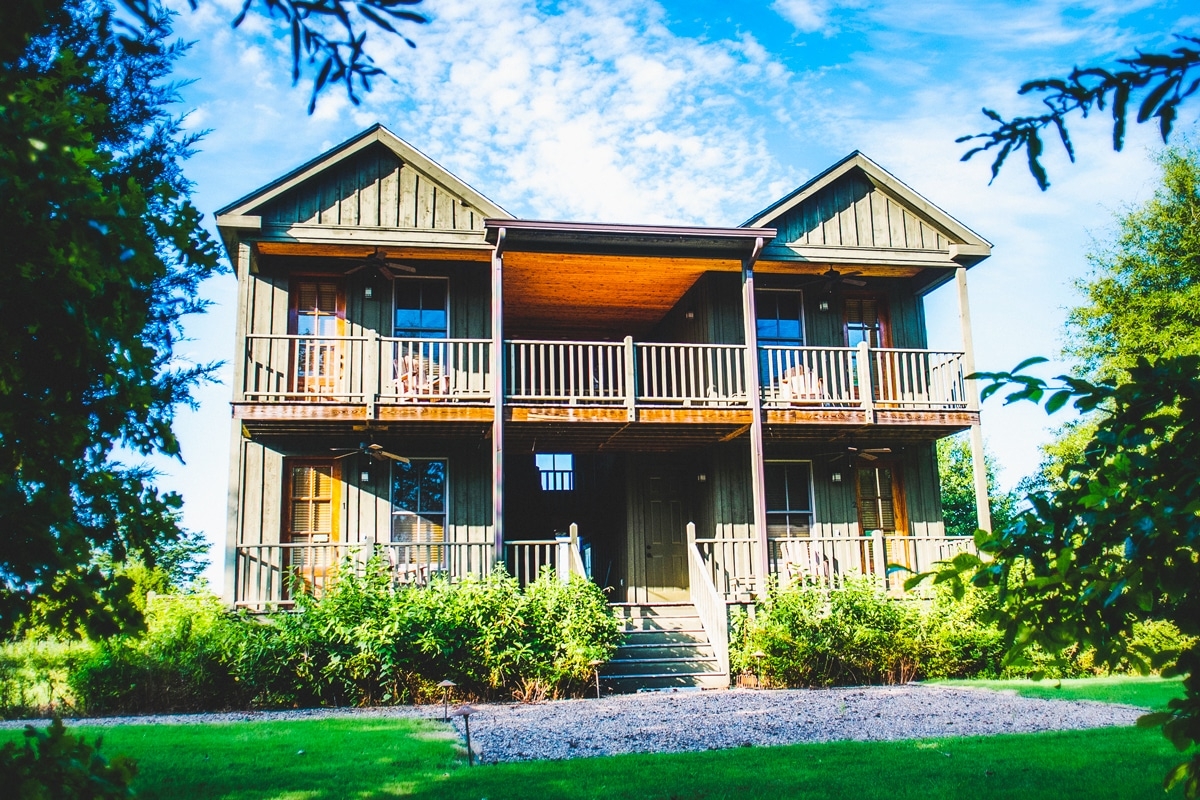 Magnolia House
The Magnolia House offers slightly more private lodging. It maintains the charm of quiet prairie living along with the comfort of modern conveniences. Magnolia House offers four private bedrooms, each with a king size bed and large master bath.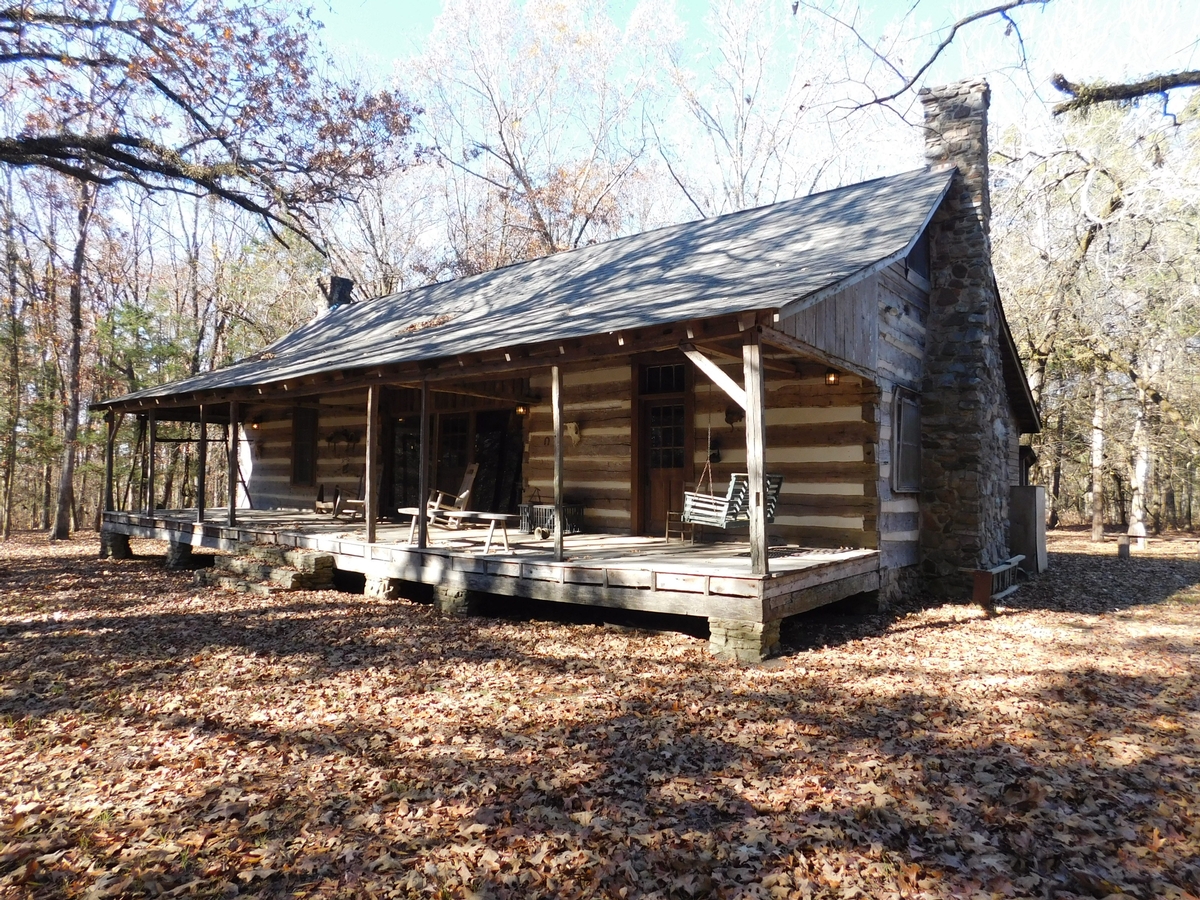 Pleasant Home
Pleasant Home
The historic Pleasant Home, built circa 1845, provides a quiet respite nestled in a cedar forest on a remote section of the property. It features central heat and air, two fireplaces, a modern kitchen and satellite television. Three bedrooms and two full baths can accommodate up to 6 guests. A small pond, located just 200 yards through the forest, offers an opportunity to fish and relax.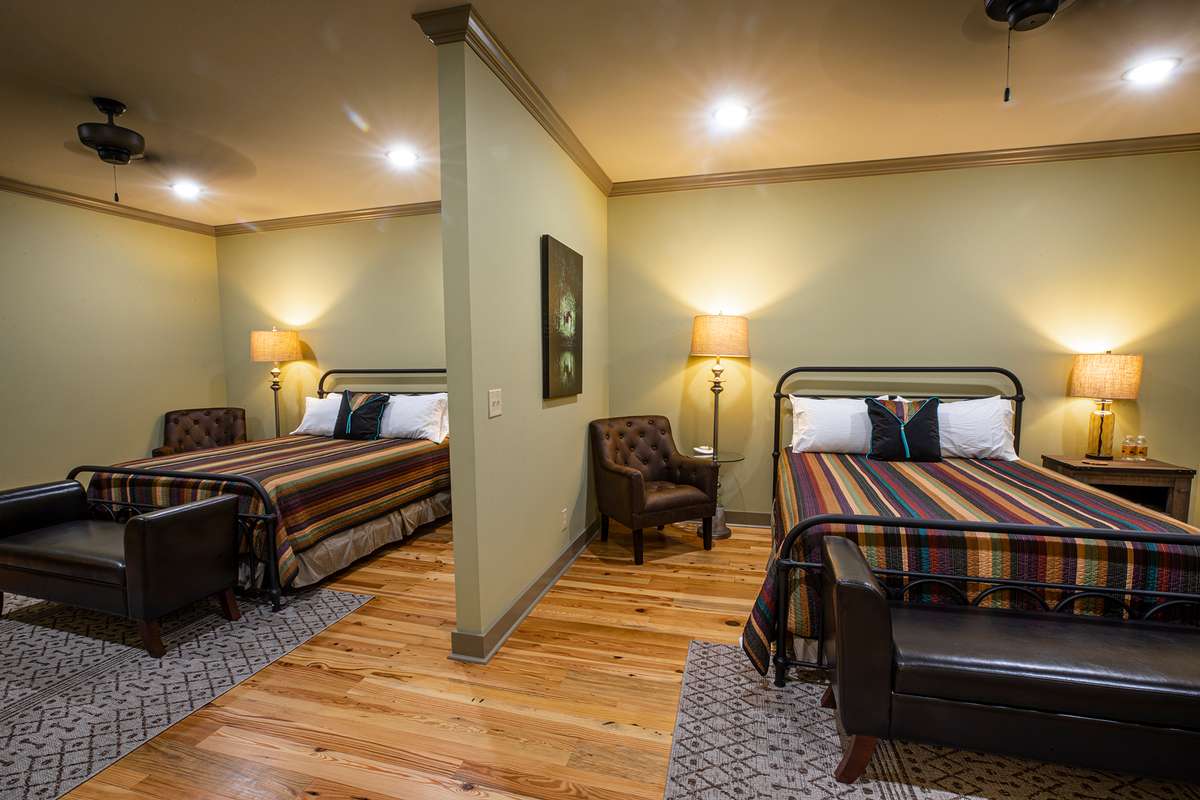 The Lodge Annex
Introducing out new annex with 8 new rooms that are semi – private. Each suite has a private bathroom.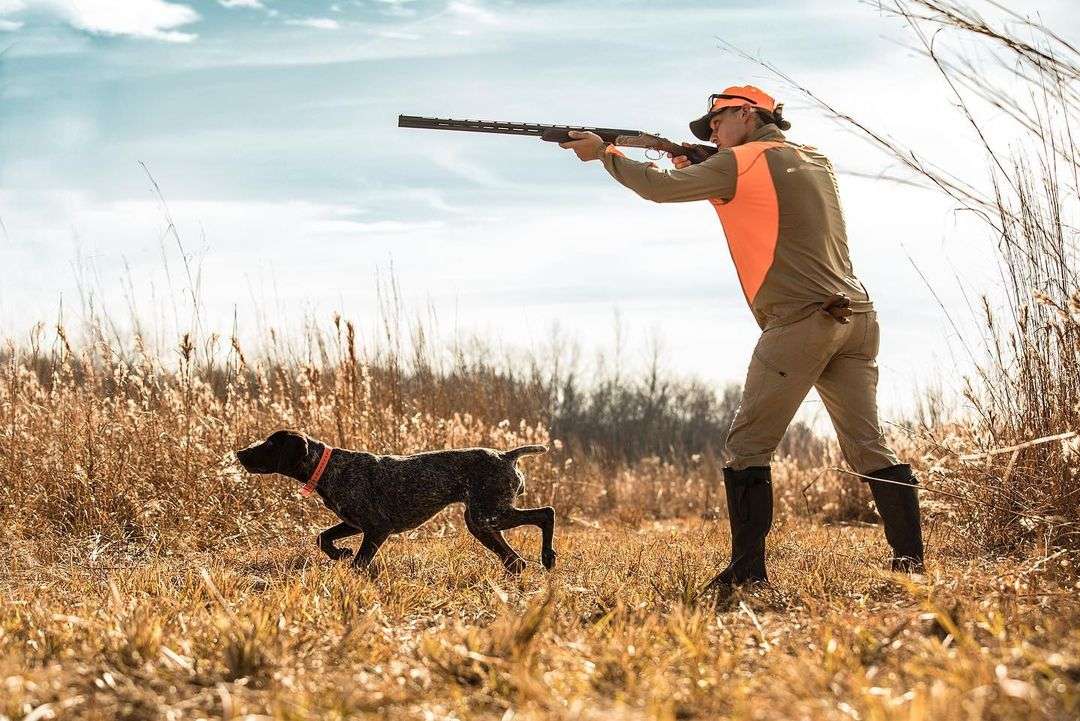 Guided Quail Hunts
Looking for a luxury quail hunting lodge experience?
Our Orvis Endorsed quail hunting lodge offers a luxury experience, ideal for corporate groups or any hunters looking for great hunting, relaxation and leisure.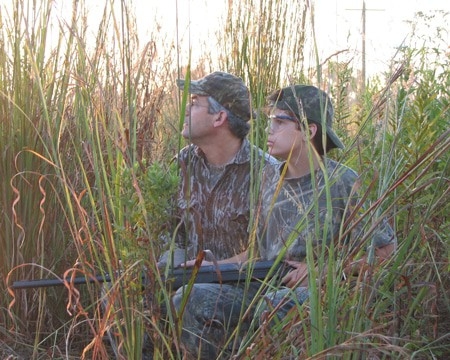 Guided Waterfowl Hunts
Looking for a luxury waterfowl hunting lodge experience?
Our Orvis Endorsed waterfowl hunting lodge offers a luxury experience, ideal for corporate groups or any hunters looking for great hunting, relaxation and leisure.
Make it a combination package with a guided whitetail hunt or driven pheasant shoot.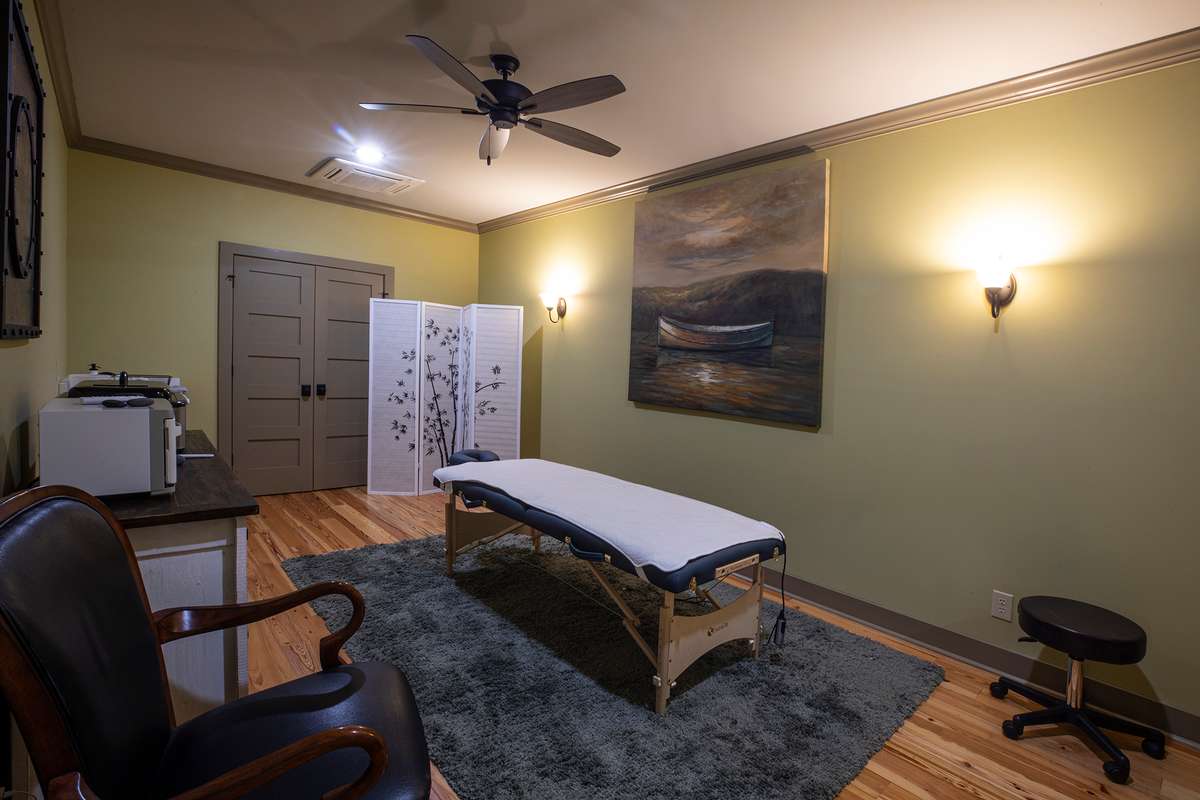 Massage
Looking to relax after a long day in the field? A massage is a good way to unwind and recover. After a relaxing massage your body will be ready to hit the fields for another exciting day of hunting.
To assure availability call in advance to schedule. Contact the lodge for details.
We use only licensed therapist in Mississippi. LMT #2588.
Photos of the premier hunting lodge in the nation. Top 10 hunting lodges.