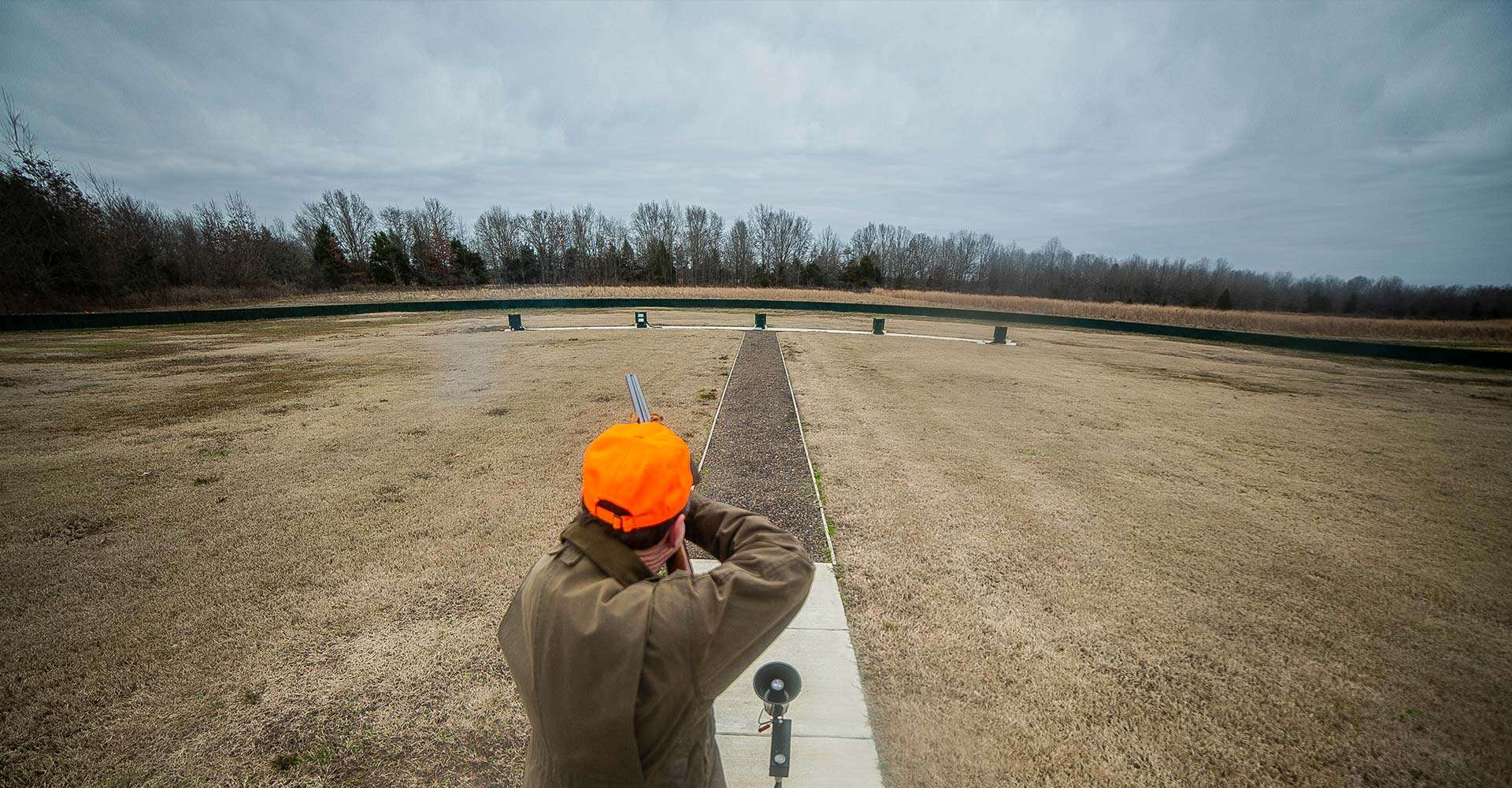 Helice Shooting at Prairie Wildlife or Mississippi
What is Helice Shooting?
Helice is a form of competitive shotgun shooting. It is in the family of clay target sports, but a helices target is actually made of plastic. Originally created to simulate a form of live pigeon shooting, it is also called "zz birds". It originated in Belgium sometime during the 1960s as an alternative to shooting live birds.
Helice Shooting can be easily mistaken for Clay Pigeon Shooting, but the main difference is you've got a target made of two different plastic pieces: the witness cap is shaped much like a clay pigeon. The main difference is that this witness cap fits onto an orange piece with plastic propellers. A helices target flies incredibly randomly and at high speeds which means much of the shooting is done on pure instinct.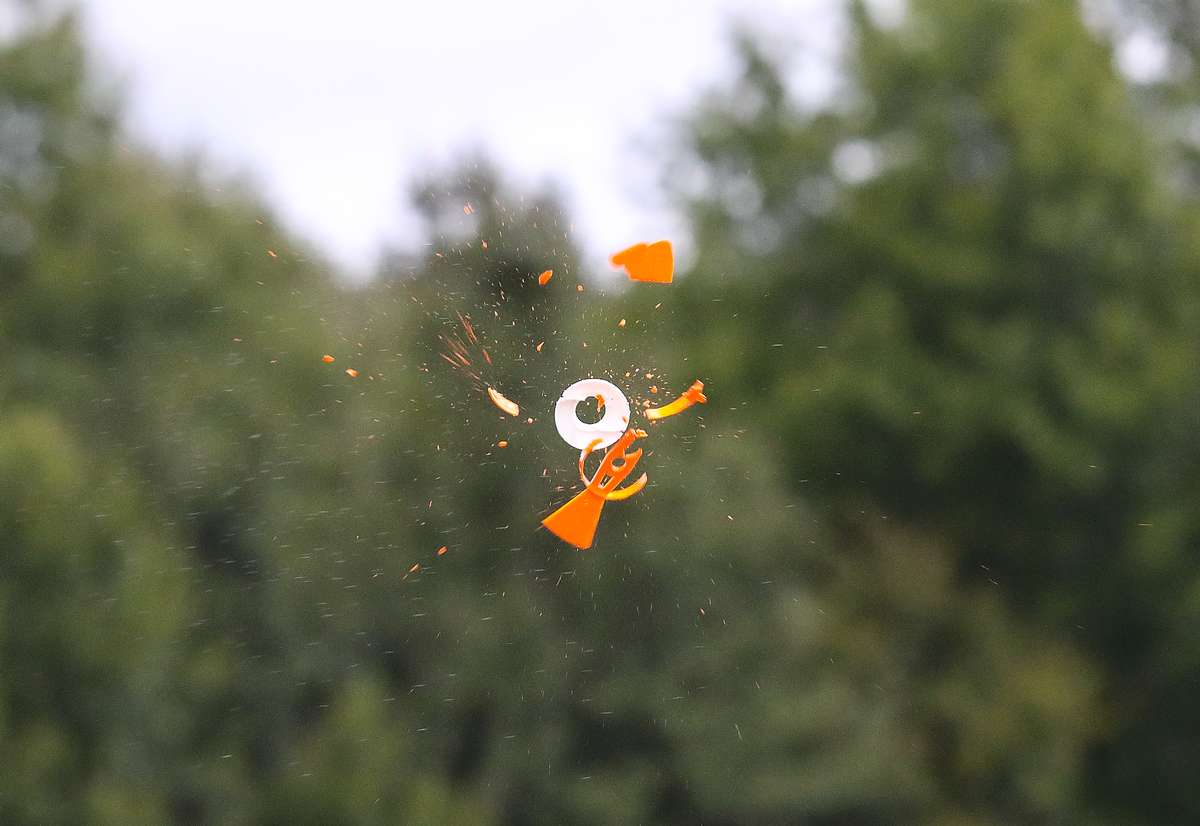 Helice Shooting Rules
Just like Clay Shooting the shooter will call Pull to release the targets and you will get two shots to hit the target. Helice Shooting is the closest you can get to shooting a live bird.
Only gauges 12 and smaller may be used.
Maximum loads for 12 gauges remain 1oz, 7 1/2 (Euro: 28gr, 2.7mm)
Kills are recorded when the witness cap separates completely from the orange wing and falls within the fenced perimeter or ring.
It is the shooter's responsibility to remain safe at all times. Shooters may operate from the shooting stand only. The gun must have action visibly open and clear before the shooter leaves the station. All starting positions - gun down, fully mounted, etc are permissible as long as deemed safe by the referee.
Two shots are allowed for each target.
Shooters may load only when in the Shooting Stand and the ring has been declared clear of personnel by the referee.
Shooters are expected to know the rules for USHA-sanctioned competitions. More detailed rules may be found at USHelice.com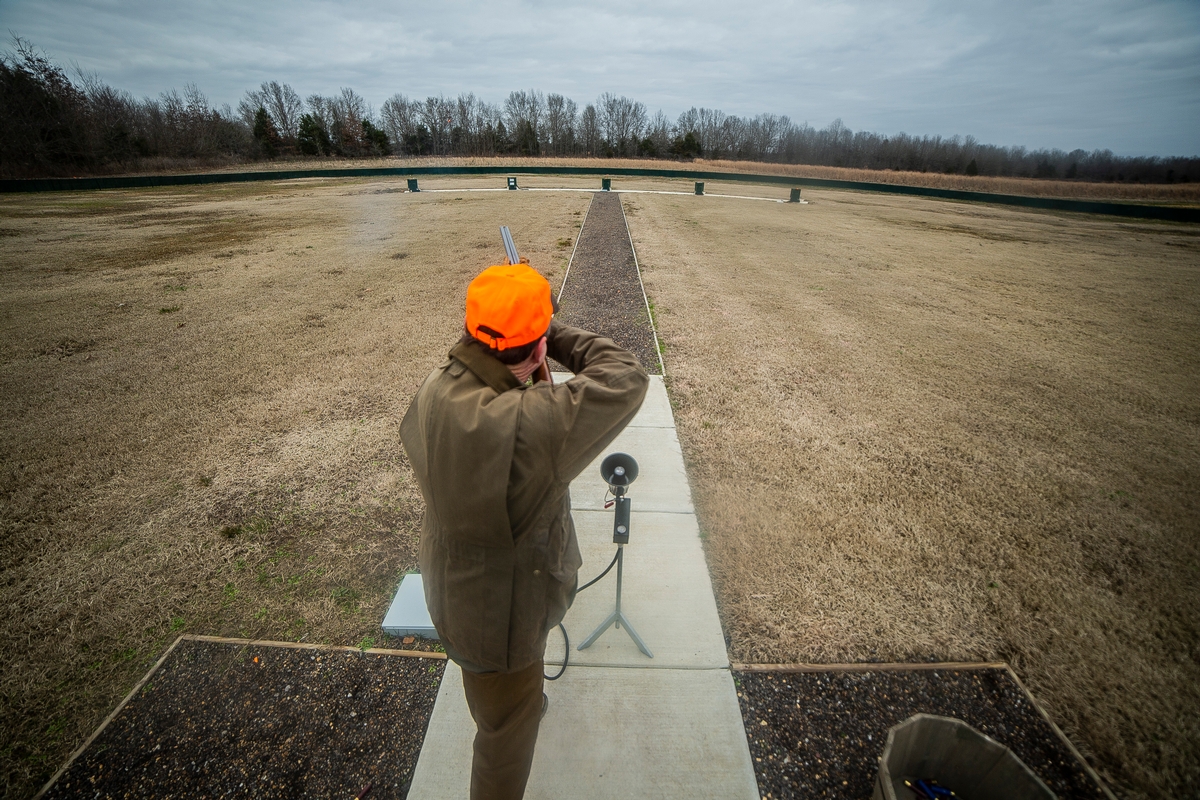 How is a Helice Shooting Ring Configured?
The most commonly used layout for USHA competitions is going to be a ring that is the typical 5-box layout. The ring is arranged in a semi-circle in front of the shooter's position.
For the 5 machine layout, the machines will be positioned about 5 meters apart. A fence of twenty-one meters beyond the launchers is a rigid, semi-circular fence, twenty-four inches high marks the border of the shooting area. The distance from the Helices Machines to the Barrier should be a maximum of 21 meters.